Composite Doors Repair and Restoration
Weathered, scuffed, chipped, badly scratched? All of this can be rectified, restoring your composite door to how it should look, nice and new. We can also colour change your composite door to any shade you desire and all without having to remove a thing or replace anything.
At Foreman Snags, we specialise in surface repairs – and one of our most popular requests is to repair and restore our customers composite doors. We utilise only the highest-quality materials to help return your door to its former glory. When it comes to repairing and restoring your composite door, we are unrivalled.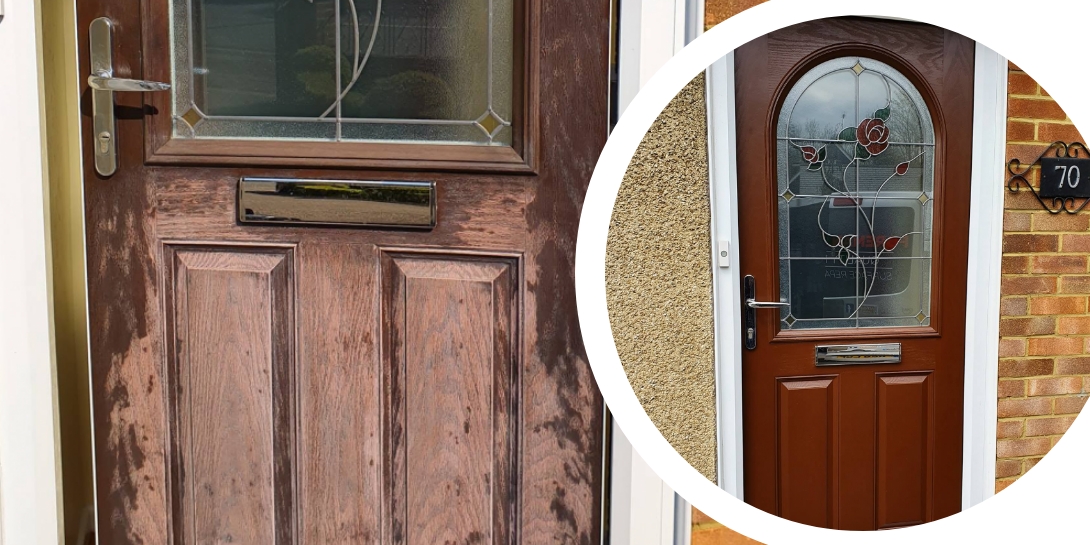 Surface Repair Quote
If you would like a quote or are unsure about whether we can help, please leave us a message by providing all the necessary details. Please provide several pictures of the damage along with your postcode so we can give you an accurate cost to repair and the right information regarding your query.
We look forward to hearing from you.
Some examples of our work
Before
After
Before
After
Before
After
Composite Door Repair & Restoration
We can repair both internal and external doors. We specialise in the repair and restoration of composite doors, though we can work on any door and surface often regardless of the material.
We can repair and restore any damage you may have unintentionally caused to a door or if you've unfortunately been the victim of a break-in, we'll prioritise you and get you booked in right away.
Whether you have wood, UPVC, metal, or veneer doors, you can count on the country's top repair and restoration business to provide a perfect finish.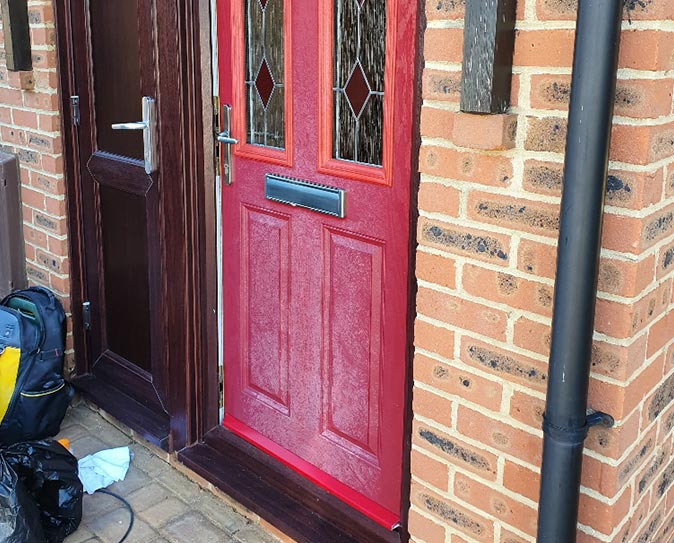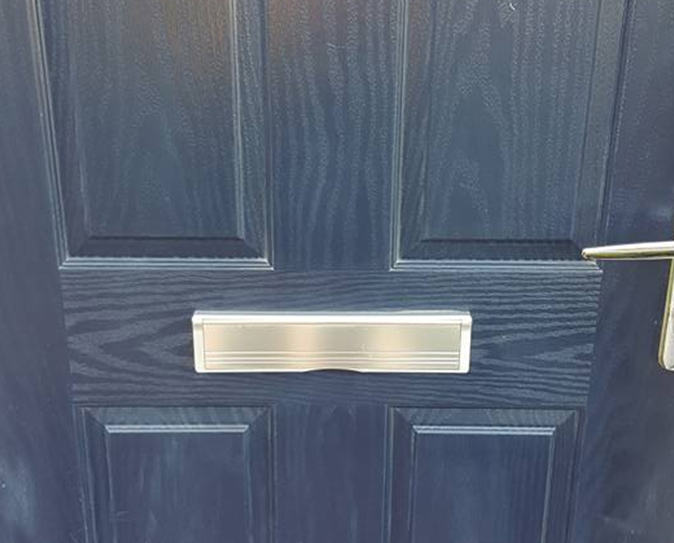 We Repair & Restore All Kinds Of Doors
uPVC door repairs; whatever's happened to your UPVC door, we can fix it by accurately rebuilding even the most complex damage and colour matching the repair to the original. We could even change the colour of your whole door to give it a new look.
Wooden door repairs; Even if your door is painted, or partly glazed, we can make it good as new again. We repair solid wood such as oak, pine or walnut plus painted surfaces and light scratch repair for glass.
Laminate and veneer door repairs; scratches, scuffs, dents or even dog chews can be seamlessly repaired in laminate or veneer doors. We'll carefully rebuilt and profile the area, before recoating the damage so it blends seamlessly.
Metal or Powder-coated door repairs; whether domestic or commercial doors, we can repair and recoat complex damage to any metal or powder-coated doors. We also perfectly match the colour of the repair to blend seamlessly.