Laminates Repair and Restoration
Kitchen worktops, units, plinths, doors and laminate floors can all be repaired and restored to look as good as new from such damages as water damage, chips, scratches, dents, broken pieces to name a few.
We'll assess the damage on your laminates and repair, restore and fill the ruined area before perfectly matching the finish to the rest of your laminate surfaces.
Our expert repair service will blend the restored space seamlessly whether it's a wood veneer, textured, tiled or patterned laminate.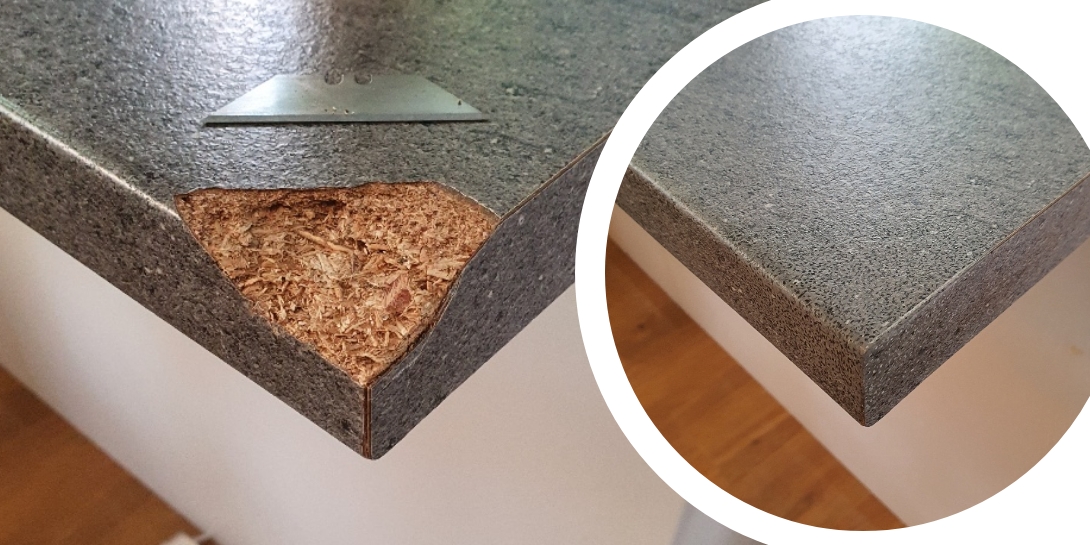 Some examples of our work
Before
After
Before
After
Before
After
Laminate Beginning To Peel?
Is your laminate beginning to peel, or are your engineered wood floors chipped by cats or heels? Our finishers have all of the skills you'll need to restore your entire floor space and make it look brand new again.
We'll inspect the damage and repair it before matching the finish to the rest of the floor. Our expert restoration service will seamlessly blend in any repaired space, whether it's a wood veneer, a textured, tiled or patterned laminate.
To get started, simply fill in our enquiry form and we'll get right back to you.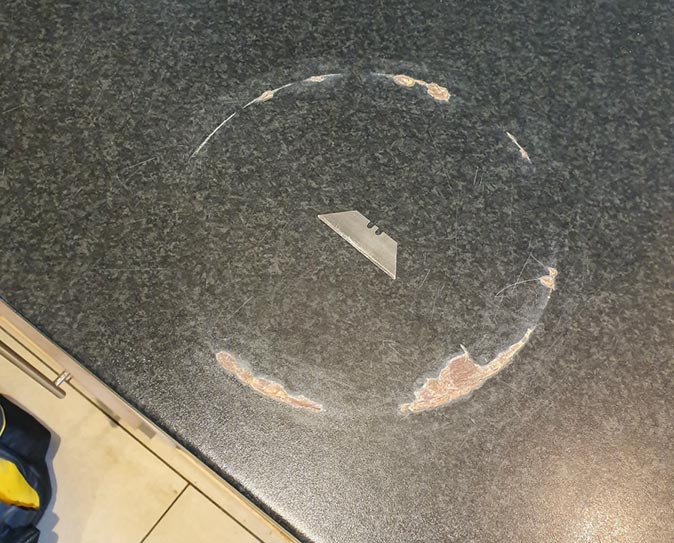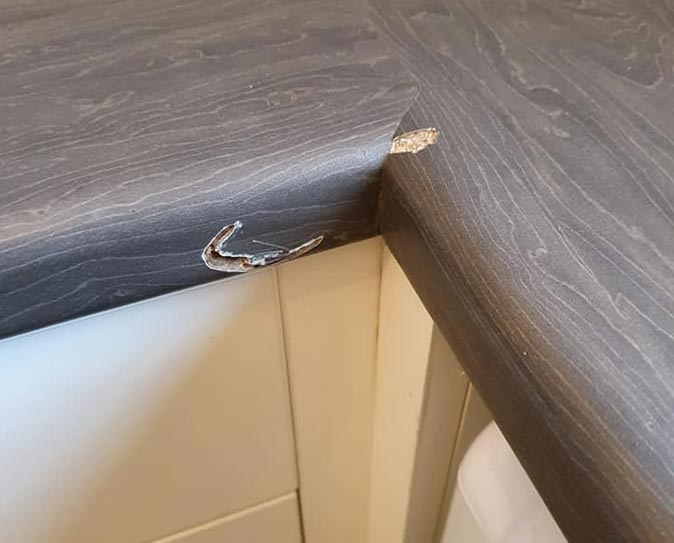 Restore For A Fraction Of The Replacement Cost
At a fraction of the replacement cost, we guarantee a professional damage repair and restoration service for all laminate surfaces.
Foreman Snags has been offering expert hard surface repairs in the United Kingdom for some time. We have a stellar client base with work spanning from homes to new builds to hotels to businesses across London and the UK.
Foreman Snags is the number one choice for hard surface repair in and around London. Our commitment to quality and attention to detail is without comparison. We can repair and restore a wide range of hard surfaces, including cast iron, steel, acrylic, wood, glass, laminate, stone, limestone, sandstone granite and marble.