Scratched Glass Polishing
At Foreman Snags Ltd, we can provide you with an alternative option to replacing damaged scratched panels/units for new. Our focus is to provide an excellent, well organised service, supplying high quality trained workmanship to the repair and restoration of scratched glass.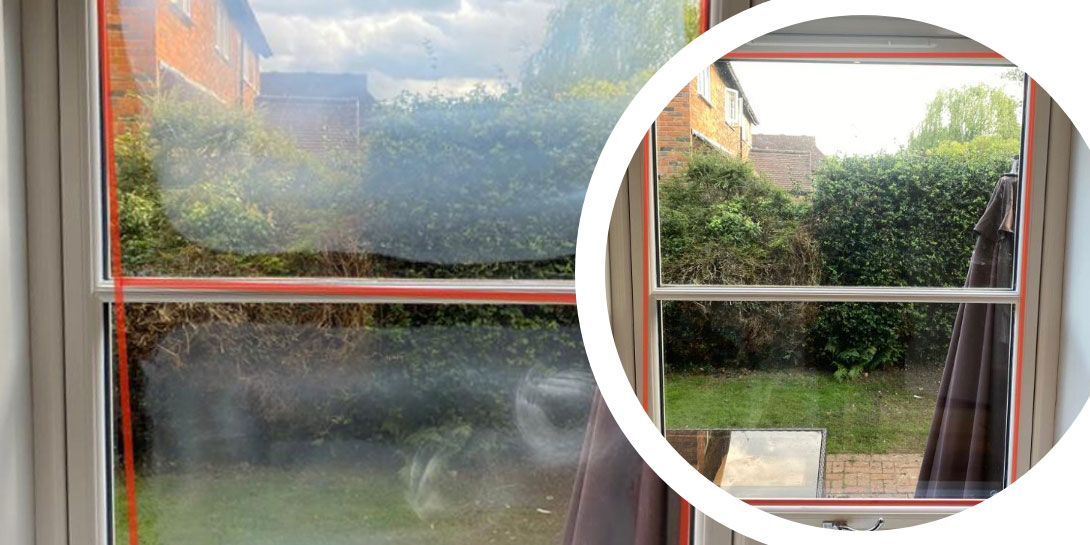 Type of scratches we can repair
Light single scratches to heavy etched scratching, on multiple floors or locations across the home, office, or site. Our technicians can repair the glass back to the BSI standard for the appearance of newly installed glass with the panels/units all in-situ.
Our trained technicians remove scratches from:
Balustrade panels, Curtain walling, Walk on floor panels, Accessible glass roofs, Internal office glass partitions, Windows and Bi-fold doors and Shop front graffiti removal.
Some examples of our work
Before
After
Before
After
Before
After
Why Repair?
The initial thought is to change the scratched glass panel for a new one. This route will mostly be time-consuming whilst the process of ordering and installing the glass is undertaken. This will lead to a possible costly delay to your project deadlines, or leaving you with unsightly glass at your establishment, possibly detracting potential customers while you wait. At Foreman Snags Ltd, we are trained and competent to offer an alternative solution to those considering this option, sometimes referred to as glass polishing.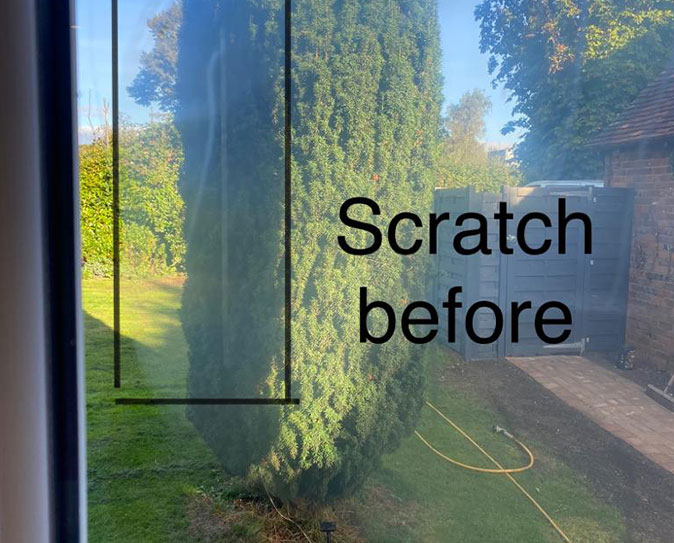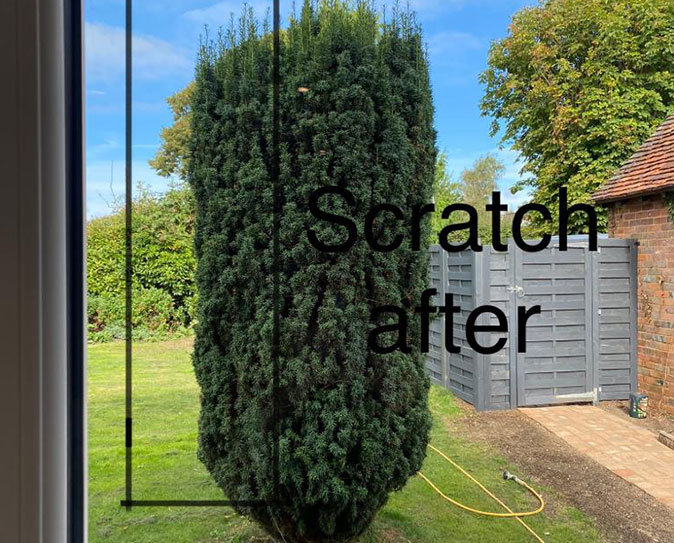 Benefits of Repairing over Replacing
We repair the damage in-situ. This saves any further damage potentially being caused by the removal of the defective panel
The panel is restored back to the BSI standard for the appearance of newly installed glass
You are reducing your waste to landfill and playing your part in helping the environment.
Save potential ££££ on costs and overheads from replacing the glass
High standards of quality and customer service will ensure you get the job done well and right, the first time.
Regrettably we do have to inform our customers that there are instances where we are unable to remove your unwanted scratch damage. This may be down to the thickness of the glass, the location of the scratch (within 20mm of the framework), the surface texture of the glass or the overall size of the glass panel (smaller than an A4 piece of paper). Our technicians will be able to advise if this may be the case during our initial site assessment.
Please note, WE DO NOT PROVIDE OR CARRY OUT REPAIRS TO VEHICLE WINDSCREENS AND WINDOWS.