Enamel & Acrylic Repairs and Restoration
Acrylic & Enamel Baths, shower trays, sinks, toilets and urinals can be repaired from such damages such as chips, cracks, peeling coatings, scratches etc and can be fully restored creating an indistinguishable and carefully matched finish every time.
Having meticulously sourced the materials and specially developed coatings to carry out such repairs and resurfacing, our customers can be assured and confident that all Enamel & Acrylic repairs are of the highest standard and carried out by fully trained and competent technicians.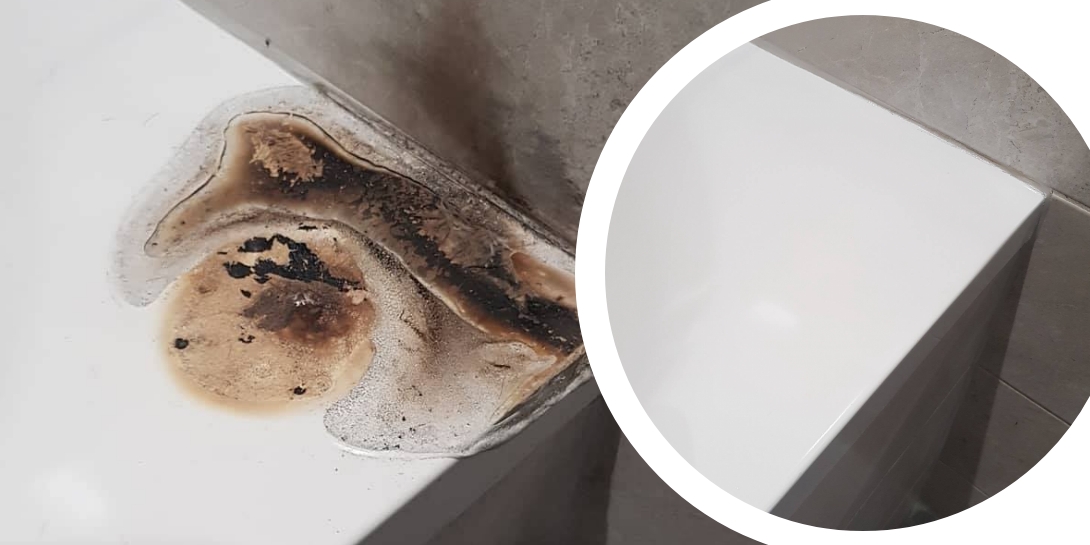 Surface Repair Quote
If you would like a quote or are unsure about whether we can help, please leave us a message by providing all the necessary details. Please provide several pictures of the damage along with your postcode so we can give you an accurate cost to repair and the right information regarding your query.
We look forward to hearing from you.
Some examples of our work
Before
After
Before
After
Before
After
The UK's Leading Enamel & Acrylic Restoration Specialists
We can repair almost everything with the right amount of time and the correct tools. Even if you've broken your bath or stripped the enamel off steel, acrylic, fiberglass, or plastic.
Foreman Snags can fix most materials, and our expert finishers will make sure the colour and texture are precisely matched to conceal the repair.
If you've damaged your bathtub or panel, we can not only repair the crack but also strengthen it for a longer, more durable existence. Furthermore, if you're tired of looking at your old bathroom set, we may even upgrade the colour of your sanitary ware.
Avoid using cheap repair kits, just drop us a line via our enquiry page and get your bath refurbished with the UK's leading bath restoration company.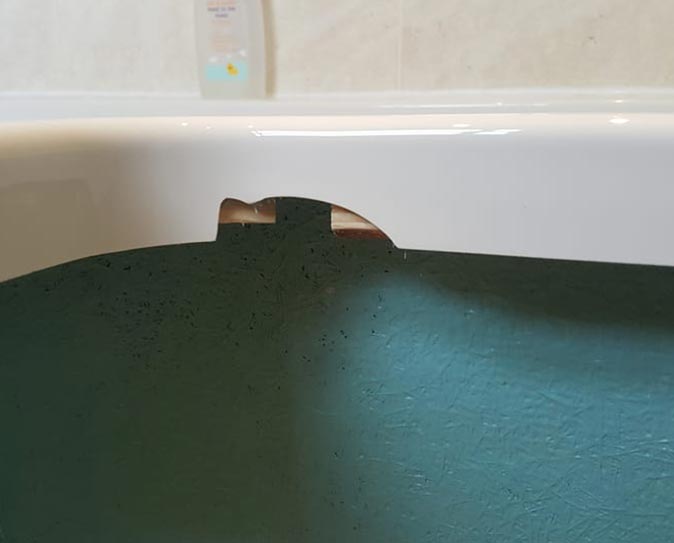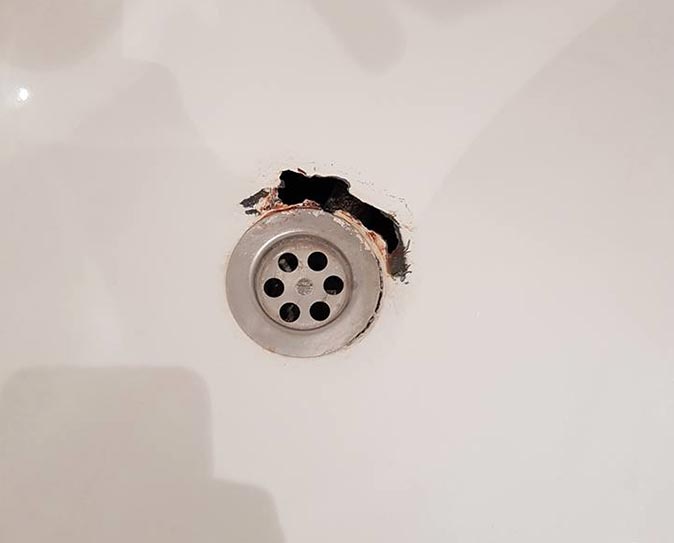 No Hidden Surprises With Foreman Snags
Our quotes and estimates have no hidden fees. Just send us a few details about your broken bath using our enquiry form, and we'll send you an no-obligation quotation with the cost of repairs.
Your repair can be booked at a time to suit you. We're here when you need us, so select the best time for you, and if you need to change your appointment, that's not a problem. We do ask that you give us 48 hours notice though.