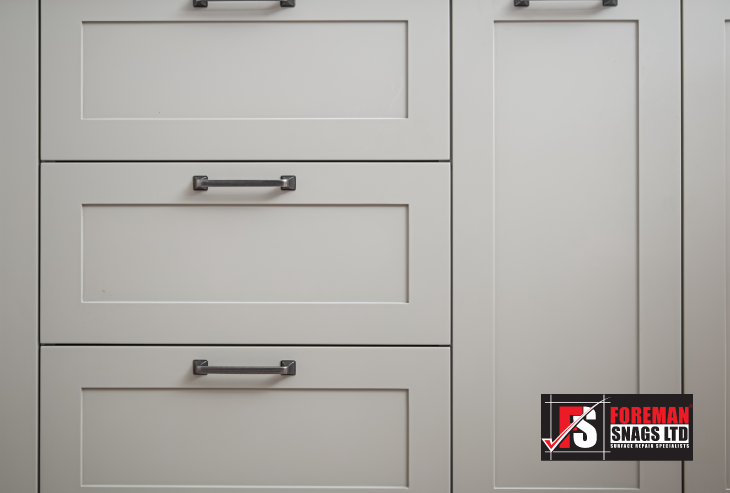 Benefits of Restoring Your Kitchen Unit Carcasses
Kitchens play a vital role in every home. They are often considered the heart of the home, where families come together to cook, eat, and bond. With time and usage, however, kitchen units can begin to show signs of wear and tear. One of the most significant components of kitchen units is the carcasses, which form the foundation of your cabinetry. In this article, we will delve into the benefits of restoring your kitchen unit carcasses through professional surface repair work.
Importance of Kitchen Units in a Home
Your kitchen units not only provide functionality by offering storage and preparation space but also contribute to the overall aesthetics of your kitchen. Keeping your kitchen units in top condition ensures a pleasant cooking and dining environment.
Understanding the Anatomy of Kitchen Unit Carcasses
Kitchen unit carcasses are the framework upon which doors, handles, and worktops are fitted. They consist of panels, shelves, and backboards that create the structure of your kitchen units. When it comes to restoration, the carcasses are essential, as they support the entire unit and, if damaged, can compromise the integrity of the unit.
What is Professional Surface Repair Work For Kitchen Unit Carcasses?
Overview of Surface Repair Techniques
Professional surface repair involves restoring damaged surfaces, such as scratches, dents, chips, and wear, to their original condition. It can include filling, sanding, painting, and finishing to achieve a smooth and seamless appearance. These techniques are applicable to various surfaces, including kitchen unit carcasses.
Skills Required for Professional Surface Repair of Kitchen Unit Carcasses
Professional surface repair requires a combination of skills, including attention to detail, craftsmanship, and knowledge of materials and tools. It often involves colour matching, texture replication, and achieving a flawless finish.
Tools and Equipment Used in Professional Surface Repair
Professionals use a range of tools and equipment for surface repair, including fillers, sanders, paintbrushes, spray guns, and colour-matching technology. These tools help achieve precise and consistent results in restoration work.
Why Restore Your Kitchen Unit Carcasses?
Lifespan Extension of Kitchen Units
Restoring your kitchen unit carcasses can significantly extend their lifespan. Rather than replacing the entire unit, which can be costly and time-consuming, you can give your kitchen a fresh lease of life by restoring the existing carcasses. This prolongs the usability of your kitchen units and helps you get more value from your investment.
Aesthetic Improvement
A well-maintained kitchen can enhance the overall appeal of your home. By restoring your kitchen unit carcasses, you can achieve a more polished and attractive look in your kitchen. Whether it's repairing scratches, fixing dents, or repainting the surfaces, professional surface repair work can transform your kitchen's appearance.
Enhancing Home Value
If you're considering selling your home, a well-presented kitchen can increase its market value. Potential buyers often pay close attention to the kitchen when viewing properties. A restored kitchen with attractive and functional units can leave a lasting impression and contribute to a higher sale price.
Benefits of Professional Surface Repair Work for Kitchen Unit Carcasses
Efficient and Quick Restoration
Time-Saving Process
Professional surface repair work is a time-saving solution compared to DIY efforts. Experienced technicians have the expertise to quickly assess the damage, choose the appropriate repair techniques, and complete the restoration efficiently.
Avoiding the Hassle of DIY With Kitchen Unit Carcasses
DIY repairs can be challenging, especially if you lack the necessary tools and skills. By hiring professionals, you can avoid the hassle and potential mistakes associated with DIY efforts.
Durable and Long-Lasting Results
Use of High-Quality Materials
Professionals use high-quality materials that are specifically designed for surface repair work. These materials ensure a durable and long-lasting finish that can withstand everyday use and wear.
Expertise in Repair Techniques
Professionals have the expertise to choose and apply the right repair techniques for each situation. Their craftsmanship ensures that the repairs blend seamlessly with the existing surfaces, providing a flawless finish.
Cost-Effective Solution For Kitchen Unit Carcasses
Avoiding Replacement Costs
Replacing kitchen unit carcasses can be expensive. By opting for professional surface repair work, you can avoid the costs associated with purchasing new units, installation, and potential waste disposal fees.
Saving on Labour and Material Costs
Professional surface repair work is often more cost-effective than DIY efforts, as professionals have access to trade discounts on materials and can complete the job more quickly and efficiently.
Why Choose Foreman Snags for Restoration of Kitchen Unit Carcasses
Experienced and Qualified Technicians
At Foreman Snags, we pride ourselves on having a team of highly experienced and qualified technicians. Our professionals have successfully restored the surface of numerous kitchen unit carcasses over the years, demonstrating a deep understanding of the materials and repair techniques required for top-notch restoration work. Our technicians undergo regular training to stay up-to-date with the latest industry trends and techniques, ensuring that you receive the best service possible.
Impressive Portfolio and Satisfied Customers
We have a vast portfolio showcasing the quality of our work, which we're more than happy to share with you. Our clients' satisfaction is a testament to our dedication to delivering exceptional results. Whether it's minor repairs or extensive restoration work, our team has consistently exceeded our clients' expectations. We have numerous references available, and you can read reviews from our satisfied customers to get an idea of the quality of service we offer.
 Transparent Cost and Time Estimates
Foreman Snags is committed to transparency. When you choose us for your kitchen unit carcass restoration, we provide a detailed estimate that outlines all the costs involved, including labour and materials, as well as the expected timeline for completion. There are no hidden charges, so you can plan your budget and schedule accordingly.
Warranty and Guarantee on Our Work
We stand by the quality of our work, which is why we offer a comprehensive warranty on all our restoration services. In the unlikely event that any issues arise within the warranty period, our team will address them promptly and without any additional cost to you. Our guarantee is a reflection of our confidence in the durability and quality of our work.
Reach out to our team today if you have a project that could benefit from our experience and expertise.