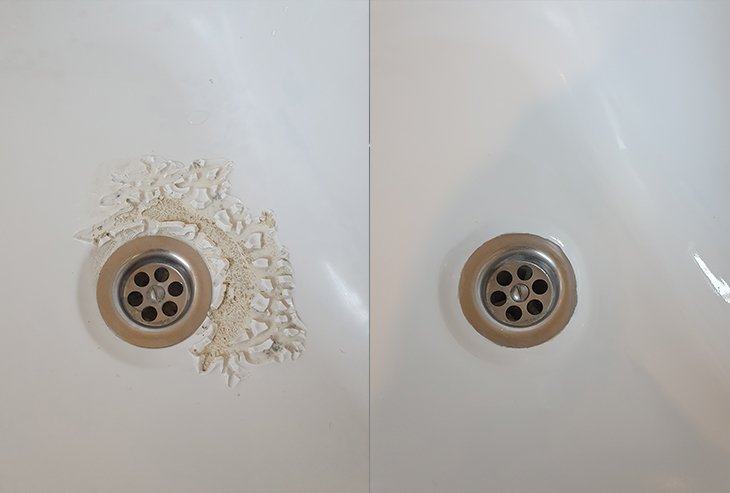 Top 3 Reasons Why Repairing Surfaces Is Better Than Replacing Them
In this article we're going to explore the top 3 reasons why repairing surfaces is better than replacing them.
The throwaway consumer has become more prominent over the years.
Especially with the cost of some specific products in decline.
With more overseas competitors entering the market, it can be all too tempting to avoid repairing methods and instead replace it entirely.
What Is Surface Repair?
The surface repair business is relatively new in the realm of construction and home building.
Both people and companies can save huge costs per year by using a surface repair service as opposed to replacing damaged items.
This can involve needing to replace other things, such as tiles, when switching a bath or worktop.
Surface repairs are very cost effective, kinder to the environment as it prevents items going to landfill.
Not only that but you too can get amazing results, hassle free.
Regardless of how you would rank your DIY skills.
How Do I Know When TO Repair A Surface?
No matter how well we take care of our home and belongings, they are subject to the wear and tear of everyday use.
Accidents are bound to happen.
That said, you don't have to run out and buy it brand new in the event that you find a small scuff mark that's seemed to appear from nowhere.
As a general guideline, consider the following:
Is it possible to repair the item first?
You may be shocked to learn what can be resurrected if you have the time, tools, and patience to try.
However, there is a time and place for service repair.
You might be busy and struggle for the time required to put in the elbow grease needed to bring that surface back to life.
If this sounds like you visit Foreman Snags here (https://foremansnags.com) and get yourself an enquiry.
Quick, easy and hassle free.
Top 3 Reasons Why Repairing Surfaces Is Better Than Replacing Them
We have put together a list of some of the top three reasons why you might want to enlist field services.
Rather than purchase completely new products completely.
Here's why:
Repairing Surfaces Is Good for the Environment
Tons of old furniture is discarded in landfills every year.
Consider how much room your old sofa or workstation would take up in the local landfill.
Then, and only then, will you understand why restoring those components have such a benefit to the environment.
When you reuse your old furniture rather than acquiring new, you'll feel great about yourself.
You will be reducing your carbon impact and assisting future generations in living a greener, more sustainable life.
Older Furniture Is Often Made Better
As the years gone on it seem the quality of product has gone down.
Not saying there isn't quality out there, because there is.
But with mass production in recent years, it's often the case that quantity has taken the thrown on manufacturers priority list.
It is not your imagination.
Furniture that your parents and grandparents utilised really was built to endure.
Handmade of solid wood and with high-quality upholstery, your childhood furniture was a work of art.
With quality upholstery and finish it's inevitable to have a long and health life span.
Restoring your old furniture means that you can enjoy it for many more years to come.
Instead of replacing them with less durable alternatives.
You may extend the life of your existing furnishings and enjoy years of comfort and quality.
You Can Save a Lot of Money By Repairing Instead Of Replacing
If you haven't purchased furniture recently, you may be shocked by modern day price tag.
Even the most basic sets of furniture can set you back thousands of pounds.
And that's before we consider the cost of outfitting an entire home.
The investment can quickly escalate into the five figure range.
The expense of restoring your old furniture should be far lower than the cost of replacing it.
You may use the money you save to make additional house upgrades, or just stash it in the bank for a rainy day.
Your Restored Furniture Will Be Totally Unique
When you go to the local furniture shop, you'll be confronted with a collection of very comparable items.
You may not know what you're looking for when purchasing a sofa; but, a thousand other homes will already have the same one.
When you return your old furnishings, you give them a distinct personality and characteristics.
Every household will select a distinct colour and type of upholstery.
As a result, the item you end up with will be entirely unique.
We've all heard the phrase 'make a house a home'.
It's the small things that help us build the attachment and love for the place we call home.
Restoring furniture is a great way to build this sentimental value.
When someone sees that basic coffee table stood in the corner of the room.
You see a fine piece of furniture that required your blood sweat and tears.
And when you've put your own time and energy into something, it's always to hold a special place in your heart.
Regardless of how quick and easy that slick, cheap piece of flat pack furniture may look.
That vintage table that you've kept alive will always be the centre piece of the room.
Surfaces You Can Restore Instead Of Replacing
Outdoor Furniture
After being beaten on a regular basis by the weather, outdoor furniture is certain to develop some rough edges.
This is where you can put your DIY skills to the test.
Begin by removing loose edges or rust using an abrasive surface.
Sand paper of a sander will help remove the worst of the fragments that no longer have any life left in them.
Once the product has been sanded back, you can apply a finish followed by some paint to give it that new, healthy look it deserves.
A super stripper is a device that aids in the removal of rust from delicate metals.
When it's ready, you can apply a rust-proof primer and some paint to restore it back to it's original style.
However, if it's so rusted and punctured that repairing it is impossible.
Then you may have to consider replacing it.
Scuffed Furniture
Never be afraid of a few scratches on your furniture.
Scuffs and water rings on furniture may be readily repaired with the proper instruments and some patience.
Make a furniture first-aid kit and store it in an easily accessible location.
The sort of damage determines the repair technique.
For example, you may remove water rings by putting salt onto the ring and heating it to draw out the water.
However, if the damage is significant.
To the point where the piece is no longer useable.
You might want to consider replacing the entire piece of furniture.
Recap
As you can see, there are plenty of reasons to restore your old furniture instead of replacing it.
Whether you want to save money, learn a new skill or express your creativity, restoring your existing furniture is a very smart move.
Having been in the industry for more than 12 years Foreman snags know when a surface is due some TLC.
If you want to make the job gets done properly first time round, get Foreman Snags on the job!
Don't let an old surface go to waste.