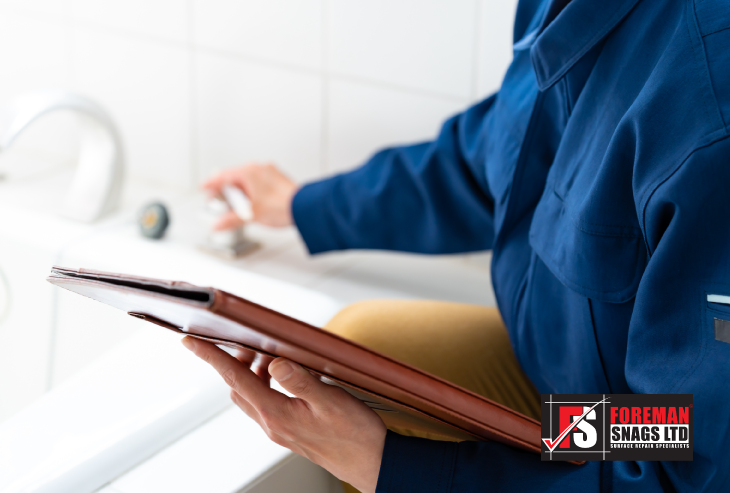 Using Surface Restoration Specialists For Bathroom Repair Work
Introduction
If your bathroom tiles are showing their age, or your sink appears worn and outdated, you may be contemplating a bathroom makeover. While the DIY route may seem like a tempting way to save some pennies, it's crucial to understand that when it comes to bathroom repair, especially surface restoration, the skill set and expertise of professionals like Foreman Snags can make a world of difference. This article aims to educate you on the importance of professional surface restoration for bathroom repairs, illustrating how specialists in the field can provide an efficient, cost-effective, and long-lasting solution.
The Challenges of DIY Bathroom Repair
Inadequate Knowledge and Tools
You can find tutorials for almost anything online. However, when it comes to bathroom repair, a YouTube video can't replace years of training and hands-on experience. The absence of specialised tools can also hinder the project, leading to delays and, sometimes, additional costs for tool acquisition.
Risk of Worsening the Situation
DIY endeavours often end in errors like chipped tiles, inconsistent grouting, or improper sealing. Mistakes can compromise the integrity of your bathroom surfaces, often requiring you to then bring in professionals to correct the work, thereby incurring extra costs.
Time-Consuming and Stressful
The learning curve for surface restoration is steep, especially if you have a full-time job or other commitments. An operation that could take a professional just a few hours might consume your entire weekend, adding undue stress to your life.
Why Surface Restoration is Crucial
Importance of Surface Quality
A beautifully restored bathroom surface doesn't just uplift the space aesthetically; it also adds to the durability of the fixtures. A shoddy repair job can lead to rapid deterioration, ultimately affecting the lifespan of your bathroom elements.
Role in Property Valuation
An updated, visually appealing bathroom has a high return on investment (ROI) when you decide to sell your property. Prospective buyers often scrutinise bathrooms to assess the overall condition of a home.
Health and Safety Concerns
A bathroom in disrepair can be a breeding ground for mould and mildew, posing health risks. Moreover, surface irregularities can become tripping hazards. Professional restoration ensures that all surfaces are restored to a safe and healthy state.
The Expertise of Foreman Snags in Surface Restoration
Experience and Skillset
Foreman Snags has a rich history of transforming dilapidated bathrooms into luxurious sanctuaries. With highly trained professionals, we bring skill sets developed over years of experience, ensuring your bathroom receives the best treatment possible.
Comprehensive Service Offering
From tile restoration to sink resurfacing, Foreman Snags offers a comprehensive suite of services. Our team can handle an array of surfaces including ceramics, porcelain, marble, and more, making them a one-stop solution for all your surface restoration needs.
Customer Testimonials
Real-world feedback adds credibility like nothing else. Foreman Snags takes pride in sharing testimonials from satisfied clients who have seen their bathrooms metamorphose from drab to fab.
Why Professionals Make a Difference
Use of High-Quality Materials
Professionals like Foreman Snags never skimp on quality. Our technicians use premium, industrial-grade materials that are built to last. This quality assurance often comes with a warranty, giving you peace of mind.
Advanced Tools and Techniques
The use of cutting-edge tools and methodologies enable professionals to execute jobs with a higher degree of precision and in a shorter timeframe. These techniques are often environmentally friendly, minimising waste and promoting sustainability.
Tailored Solutions
Every bathroom has its own set of challenges and needs. Foreman Snags approaches each project with a fresh perspective, providing tailored solutions that best fit your specific bathroom layout and your individual preferences.
Cost-Benefit Analysis
Immediate Costs vs Long-Term Savings
While hiring professionals might seem like a costly venture, the long-term benefits often outweigh the immediate costs. With a professionally restored bathroom, you're less likely to encounter issues down the line, saving you future repair expenses.
The Value of Time
Time is an invaluable resource. The time you'd spend trying to DIY your bathroom repair can be better spent with family or on activities that bring you joy or even income.
Avoiding Future Repairs
Professionals ensure that repairs are durable and long-lasting, effectively eliminating the need for frequent touch-ups or overhauls. In the long run, this saves both time and money.
How to Choose a Surface Restoration Specialist
Qualifications and Certifications
Always verify the qualifications and certifications of the service provider. Foreman Snags, for example, holds all requisite certifications, assuring you that you are entrusting your bathroom to competent professionals.
Portfolio and References
Checking a company's portfolio and asking for references can provide valuable insight into their quality of work and customer service. Reputable companies like Foreman Snags willingly share this information.
Cost Estimates
A reputable firm will provide you with an upfront estimate, allowing you to budget accordingly. Foreman Snags offers transparent pricing, avoiding any hidden costs or unpleasant surprises.
Why Foreman Snags is Your Best Choice
Proven Track Record
With an enviable reputation built over years of quality service, Foreman Snags stands as a testament to reliability and excellence in the field of surface restoration.
Transparent Pricing
Transparency is key when it comes to costing. Foreman Snags offers an itemised quotation that outlines all the charges, ensuring you know exactly what you're paying for.
Customer-Centric Approach
Foreman Snags places great emphasis on customer satisfaction. Our tailored services, coupled with timely execution and after-service support, make them an ideal choice for all your bathroom repair needs.
Reach out to our specialist team today to learn how we can enhance the look of your bathroom.