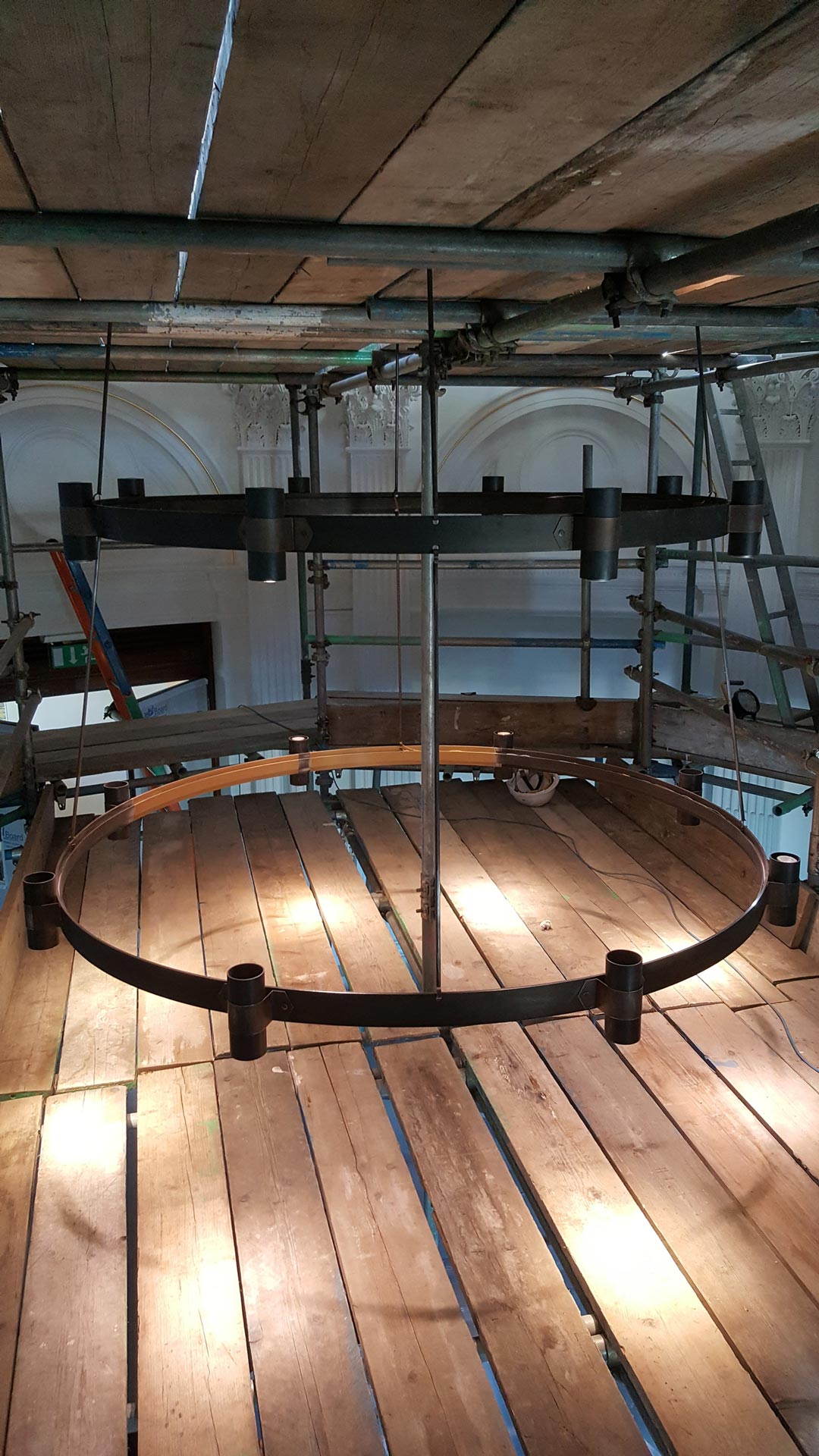 Podcast: Working With A Professional Surface Repair Company
Having a surface that needs repair is an unfortunate situation. Whether it's a surface of marble, acrylic, ceramic, enamel or laminate, surface damage can occur over time. This can be due to regular wear and tear or accidental damage. In such cases, you may find yourself in need of the services of a professional surface repair company.
Foreman Snags' own Luke Evans appeared on the Designing Happiness podcast. Here, he speaks about the kind of work we undertake and the importance of it to maintaining the beauty of your home.
The podcast also features a story about the project involving the Grand Top Floor Meeting Room Dome chandelier that you won't want to miss.
If you have a job that you think Foreman Snags can provide professional expertise to, please get in touch here and we'll be in touch quickly!
What kind of repairs do we undertake?
Surface repair services from a professional surface repair company can be an invaluable asset for anyone in need of surface repairs. Whether you require repairs to wood, tile, stone, metal or any other type of surface, Foreman Snags provide the expertise and quality work necessary for a best-in-class restoration.
Depending on the type of surface requiring repair, more specialised treatments may be necessary. This may include polishing by hand for marble and stone surfaces or acid etching for concrete surfaces. Once these steps are complete, sealing the surface afterwards is advisable. This will protect it from further damage and enhance its appearance.
In many cases, surface repairs can help extend the life expectancy of your surface while also improving its look and feel. Professional surface companies use state-of-the-art technology and techniques that provide long-lasting results without compromising aesthetics or safety standards.
Additionally, we have access to advanced tools and materials that allow us to make precision repairs. These often go undetected when done properly.
Surface damage can happen unexpectedly. Having a professional surface repair company on your side will ensure that your surface damage is restored back to its original condition quickly and efficiently.
Not only do we have years of experience dealing with various types of surfaces but our expert knowledge can help prevent future issues from arising. We also extend the lifespan of your valuable asset for years to come.
Why use a surface repair company?
Hiring a professional surface repair company can save you time, money and energy. Foreman Snags specialise in repairing damage caused by water, fire and other elements of the environment.  We also take into account the aesthetics of each surface in need of repair.
We use specialised products to remove surface blemishes such as rust, pet stains, mould and mildew. Additionally, our experienced technicians have the expertise to provide superior craftsmanship when it comes to surface repairs.
When considering surface repair services, it's important that you select a company that offers quality workmanship with a satisfaction guarantee. By doing so, you can be sure your repairs will last for years to come.
Foreman Snags understand the importance of safety protocols when it comes to surface repairs. We will ensure that any materials are properly applied and tested for quality assurance.
In addition, we have the capability to repair a variety of surface types including wood, tile, stone, metal and concrete. No matter what type of surface you need repaired, we'll provide the necessary services in an efficient and effective manner.
When looking for surface repair services, look no further than Foreman Snags for best value for your money.
Choosing a professional surface repair company can help you save time, money and energy. You can also be sure that any repair work is safely and correctly carried out.
When choosing Foreman Snags, you have assurance knowing all of your surface repairs are carried out with professionalism and care.